The wellness benefits of Manuka Honey are internationally renown. It's anti-inflammatory and antibacterial properties have been researched and the increasing number of real-world examples of its use in everyday health and wellness routines is impressive.
With the best Manuka Honey typically being creamed in a jar, it's not always the easiest product to take on the go with you. You might be looking for a more portable solution, or a solution that adds additional immunity, vitamin and wellness ingredients with the Manuka honey.
Manuka Honey gummies help to provide an easy to take wellness solution but providing the health benefits of Manuka honey in a gummy form.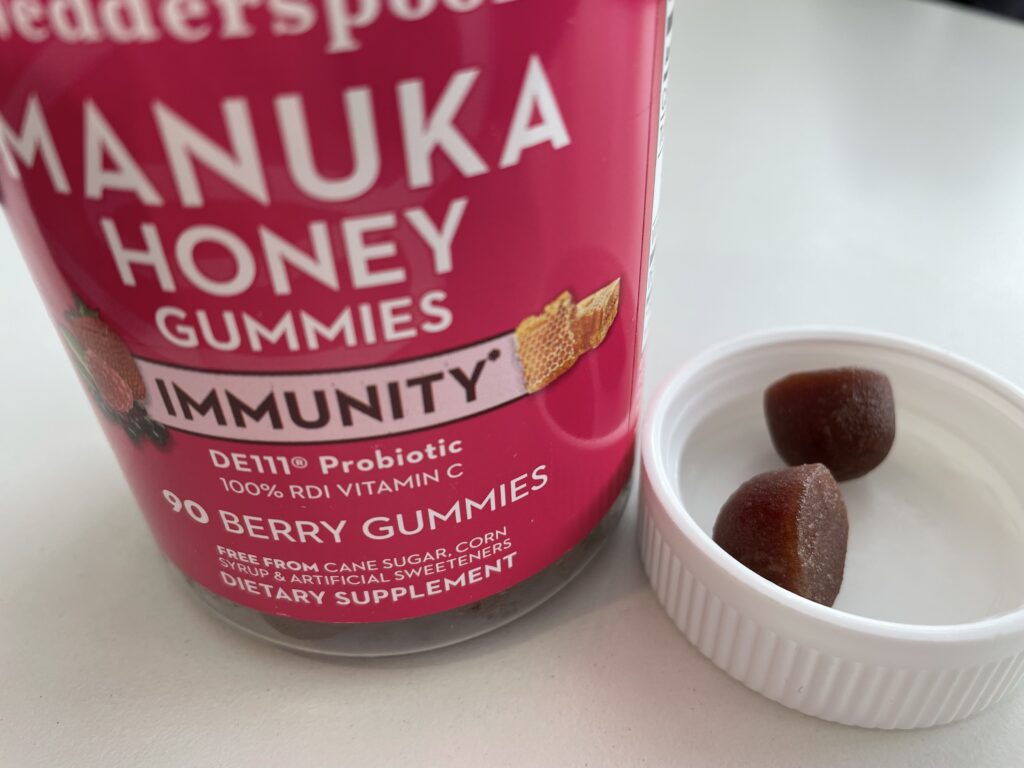 Interestingly there is currently one company that sells Manuka Honey gummies, so it's easy to recommend the best ones.
Wedderspoons offer a range of Manuka Honey gummies in their immunity and digestive range. These add additional vitamins and minerals depending in your needs.
Across their range they include the follow ingredients. Check each label for more details.
DE111® Bacillus Subtilis Probiotics
Elderberry
Vitamin C
Zinc
Selenium
The Wedderspoon Manuka Honey gummies are made without:
Corn Syrup
Cane Sugar
Added sucrose
Glucose Syrup
Artificial Sweeteners
It would have taken extensive testing and research to create a gummies without these fillers and sweeteners. The balance of a gummy is hard to produce as they can become sticky in heat and humidity.
The current best seller in the Wedderspoon range is the Berry flavoured immunity gummy.
1: Wedderspoon Manuka Honey Gummies – Immunity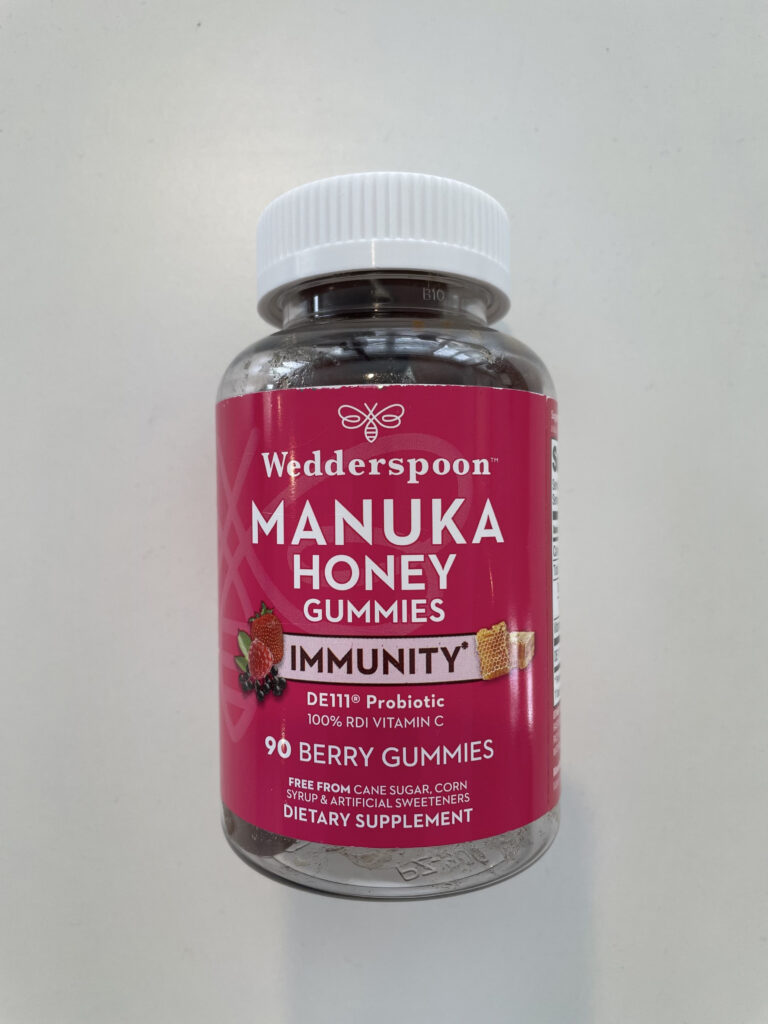 These Manuka Honey gummies are made with 100% genuine New Zealand Manuka Honey.
The obvious benefits of Gummies is that they are easy for young and old to consume. It's not always convenient to have a jar of honey close to hand. Gummies can be throw in your bag with the knowledge it's easy to pull one or two out and eat them.
The recommended daily dose of Manuka Honey gummies is typically 2 gummies per day.
What about Manuka Honey Gummies for kids?
The recommended age for these gummies is for kids aged 4 years old an up. Typically, it is recommended that Manuka Honey, or any honey, is not given to anyone under the age of 1. This is because infants do not have a mature enough digestive system to deal with any mild bacteria that might exist as it is still a natural product.
The bottom line on these wedderspoon Manuka Honey gummies is that they are a powerful source of Vitamin C, taste great and have Manuka Honey all in the gummy.
2: Home Made Manuka Honey Gummies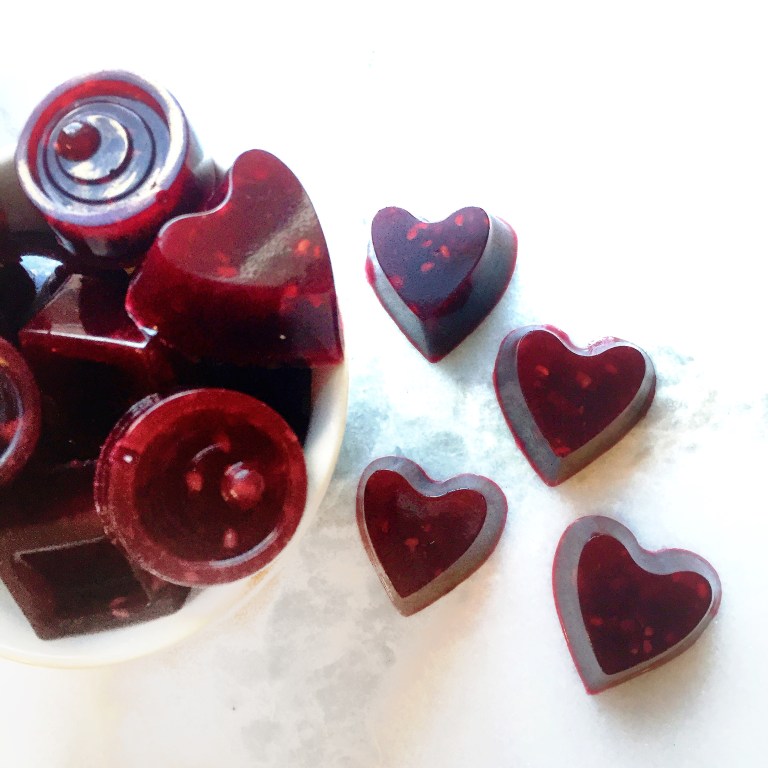 If you love making healthy, yummy things for your family or just yourself then home made Manuka Honey gummies might be just the thing you're after.
This recipe from Leslie at Balanced Life is a great option for making your own home made gummies. A UMF 5+ or UMF 10+ would be an excellent option for this.
You'll need to scroll a long way down the page but Leslie includes all the ingredients and instructions. This includes fresh lemon juice, frozen berries (you can experiment with any berries you like), Manuka Honey and grass-fed gelatin to firm tings up.
These are super easy to make.
You can see the full recipe here.
Delicious!