Raw Organic Manuka Honey is rare and specially harvested to ensure quality
There is Manuka Honey, raw Manuka Honey and Organic Manuka Honey. So many choices!
For some of you, the most important thing for you is that your Manuka Honey is organic.
The challenge with saying honey is organic is that it may be organic naturally. By that we mean that the honey may be produced and harvested in a place and packing facility that naturally follows the requirements for organic Manuka Honey.
A lot of the farmlands in New Zealand where Manuka Honey hives are located are remote and not subjected to sprays and pesticides as there is nothing else around.
Because this Manuka tree grows especially well in remote and baron land it is not uncommon for it to be far away from farming activities.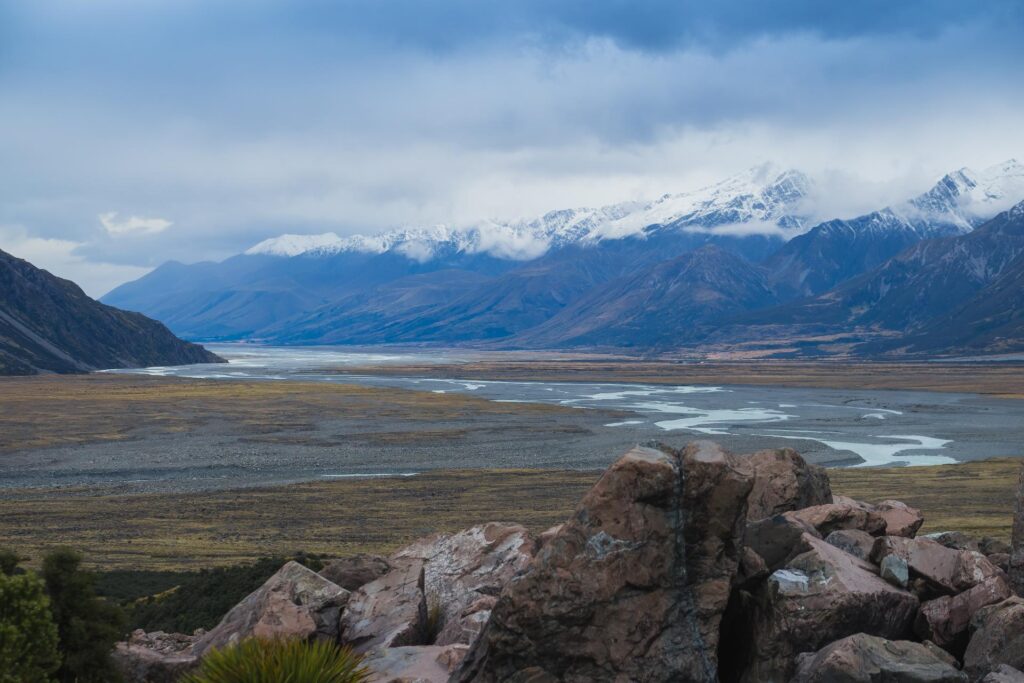 Bee's can travel up to 2 miles from a hive. So to be organic the Manuka hives need to be in an area that is at least that far from any other farming activites that might use spray. As you can see from the above picture, NZ's South Island doesn't have too much difficulty having a 2 mile safe space.
The North Island of New Zealand Manuka hives are more often located on or near farming land. The geographic make up of the areas in the North Island have higher populations (still not that bust compared to most countries).
It's especially important to note that just because a Manuka Honey hive is near a farm that the farm does use sprays and pesticides, or supplement the Bees with antibiotics etc.
Officially Certified Organic Manuka Honey has completed the certification process to confirm that:
The hives are placed in specific locations that allow for organic Manuka Honey production
The production facility meets criteria for organic food production
The hives are made from organic approved materials
The diet of the Bees is monitored to ensure nothing non-organic is introduced to their Bees
Organic Manuka Honey Cost
It does cost more due to the increased costs associated with the product of the honey.
Often the placement of the hives is so remote it makes it expensive to manage and harvest. Trucks, helicopters and special equipment can be required to get the hives in and out.
You also need to remember if it is a bad weather season and the Manuka flower doesn't come out for long that all that effort may only be for a couple of short weeks.
The total season is only 4-8 weeks total in a good year.
Certified Organic Manuka Honey – Monofloral
Below are the current approved and Certified Organic New Zealand Manuka Honey products available.
1: Wedderspoon Organic Manuka Honey – Raw
Wedderspoon are the first and currently the only certified raw organic Manuka Honey from New Zealand that is available in the USA.
They have long been a leader in the affordable Manuka Honey market. Their regular monofloral Manuka Honey has its own grading system called K-Factor. K-Factor doesn't inspire a lot of confidence as it doesn't seem to measure much other than the honey is approved monofloral honey from New Zealand.
The Organic Manuka Honey they have begun to produce requires a much higher standard, and a higher cost. If the organic certification is important to you then the price is what it is.
2: Wedderspoon Organic Manuka Honey – Pops
As we're lacking any other Manuka Honey brands for this list we thought we would also include these kids lollipops made from Wedderspoon organic Manuka Honey.
There are 24 Manuka Honey lollipops in the packet. There are three flavors in the one packet which include Raspberry, Orange, and Grape.
These are a great way to get a natural boost of energy.